The Scientists and Scholars (partial list)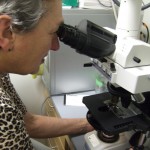 Lynn Margulis (1938-2011), the late Distinguished University Professor in the Department of Geosciences at the University of Massachusetts-Amherst, was elected to the National Academy of Sciences in 1983. She received the National Medal of Science in 1999 from President Clinton. The Library of Congress, Washington, DC, announced in 1998 that it will permanently archive her papers. Margulis was president (2005-2006) of Sigma Xi, the scientific research society from which she received the Proctor Prize for scientific achievement in 1999. Before her move to the Botany Department at the University of Massachusetts-Amherst in 1988, she had been a biology professor at Boston University for 22 years.  For much more information click here for the Margulis Lab website.  For a wonderful and insightful article on Lynn Margulis (which includes her views on her marriage to Carl Sagan) entitled Evolution Revolution by Eric Goldscheider click here, but don't forget to come back to this website.  A brilliant scientist, teacher and mentor Lynn inspired this film and continues to do so.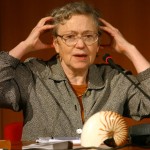 Mary Catherine Bateson is a writer and cultural anthropologist. She has taught at Harvard, Northeastern University, Amherst College, Spelman College and abroad in the Philippines and in Iran. In 2004 she retired from her position as Clarence J. Robinson Professor in Anthropology and English at George Mason University, and is now Professor Emerita. Since the Fall of 2006 she has been a Visiting Scholar at the Center on Aging & Work/Workplace Flexibility at Boston College. Her books include Composing a Further Life: The Age of Active Wisdom (Knopf), Composing a Life, Our Own Metaphor, Peripheral Visions, and a memoir, With a Daughter's Eye: A Memoir of Margaret Mead and Gregory Bateson. (Wikimedia: Photo by Dennis Finnen)

Martin Brasier was a Professor of Palaeobiology at the University of Oxford and a Fellow of St Edmund Hall, Oxford. He has been on NASA panels exploring the possibility of life on Mars. His books include Darwin's Lost World (2009) and Secret Chambers: the inside story of cells and complex life (2012). In 1970 while Ship's Scientist aboard HMS Fawn during its cruise across the reefs and lagoons of the Caribbean, he saw that the analysis of interconnections between and within systems might provide a key for decoding the early history of life. Since then, he has sought to expand his understanding of big transitions in the fossil record, exploring: patterns and processes in the Cambrian explosion; origins of the animal phyla; the dynamics of reefal and foraminiferal symbioses through deep time; phosphorus and the carbon cycle in deep time; origins of terrestrial ecosystems; the earliest fossil record; and the origins of life itself. He was secretary and then leader of the International Geoscience Programme, UNESCO.  On Dec. 16, 2014 Martin Brasier died in a car accident. He will be greatly missed.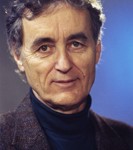 Fritjof Capra is a scientist and science writer, as well as an environmental educator and activist. He co-founded the Center for Ecoliteracy in 1994 and often teaches at Schumacher College, an international center for ecological studies in the UK. He was trained as a physicist and from 1965-85 did research in theoretical high energy physics. In his first book, The Tao of Physics (1975), he discussed the change in our worldview that was brought about by the conceptual revolution in physics — a change from the mechanistic worldview of Descartes and Newton to a holistic and ecological view. Subsequently, his research interests shifted from physics to the life sciences, and over the past 30 years he has developed a conceptual framework that integrates four dimensions of life: the biological, the cognitive, the social, and the ecological. He summarizes these ideas in The Web of Life (1996), The Hidden Connections (2002), and The Systems View of Life: A Unifying Vision (2014, co-authored with Pier Luigi Luisi).  photo credit: Karl Grossman

Betsey Dexter Dyer is the Chair and Professor of Biology at Wheaton College. She was introduced to the microbes of the termite hindgut by Lynn Margulis in the autumn of 1976. Thereafter, she was a part of Lynn's lab through 1984, when she earned her PhD.  She is author of  A Field Guide to Bacteria (Cornell University Press) and coauthor of Tracing the History of Eukaryotic Cells and coeditor of The Origin of Eukaryotic Cells, both with Robert Obar.  Professor Dyer will lead the filmmakers on field trips to observe bacteria and share her enthusiasm for these important organisms.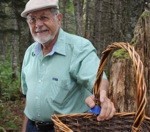 J. Andre Fortin is a Canadian biologist who was the founding director of the Research Institute in Plant Biology at the University of Montreal.  Radio-Canada awarded him the title of Scientist of the Year in 1990 for his contribution in creating the Institute. His research on mycorrhizal fungi which spans over 50 years has brought him international recognition. As one of the pioneers in this field, he has helped highlight the fact that living in symbiosis is the rule rather than the exception for members of the plant kingdom – in fact, for virtually all organisms. He has also been involved in the development of novel commercial and industrial uses of fungi.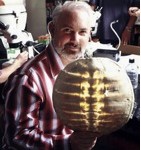 Scott Gilbert is a Professor of Biology at Swarthmore College, where he teaches developmental genetics, embryology, and the history and critiques of biology. He received his B.A. in biology and religion from Wesleyan University and his M.A. in the history of science and PhD in biology at the Johns Hopkins University. He is a fellow of the AAAS and the St. Petersburg Society of Naturalists. His books include Developmental Biology, Bioethics and the New Embryology, and Ecological Developmental Biology, co-authored with David Epel. He is currently researching how the turtle forms its shell and continues to do research and write in both developmental biology and in the history and philosophy of biology.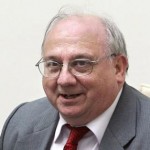 Ricardo Guerrero is a full professor of Microbiology at the University of Barcelona.  Previously he's been the professor and chairman of the Department of Microbiology at the Autonomous University of Barcelona and Professor of Graduate Studies at the University of Massachusetts, Amherst. Dr. Guerrero is a member of the Institute for Catalan Studies and a fellow from the American Academy of Microbiology.  He is also author or co-author of 250 publications on genetics, biochemistry, bacterial ecology and environmental microbiology and he's the Editor in Chief of International Microbiology (Springer-Verleg) the official journal of the Spanish Society for Microbiology.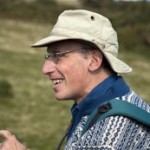 Stephan Harding is author of Animate Earth: Science, Intuition and Gaia and resident ecologist and head of the Holistic Science program at Schumacher College in Devon, England. In 1990 Harding helped found Schumacher College whose first teacher was James Lovelock, with whom Stephan has maintained a long-lasting friendship and scientific collaboration that culminated in their joint appointment as chair holders of the Arne Naess Chair in Global Justice and the Environment at the University of Oslo. Stephan holds a doctorate in ecology from Oxford University.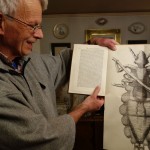 Morten Laane is an expert microscopist and the world's expert on spirochete infections. He has studied the Lyme spirochete's (Borellia burgdorferi) life pathways. One of the last things Lynn Margulis did was go to Norway to work with Professor Laane on an English version of his papers in Norwegian. Laane is a retired professor from the Institute of Molecular Biosciences at the University of Oslo, Norway and has published many papers on microbiology.

Tim Lenton is Professor and Chair in Climate Change/Earth Systems Science at the University of Exeter, UK. He built a simple coupled carbon cycle and climate model, and coordinated the development of the GENIE family of Earth system models. He co-authored "Revolutions that made the Earth" (2011) with Andrew Watson. He and his group at the University of Exeter are focusing on understanding key events in the coupled evolution of life and the planet and on early warning of climate tipping points. They are developing an evolutionary model of the marine ecosystem. Tim is a Fellow of the Linnean Society and a Fellow of the Geological Society.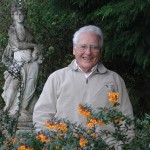 James Lovelock, is an independent scientist, environmentalist and futurologist who lives in England. He is best known for originating the Gaia Theory. He is the author of multiple books including The Vanishing Face of Gaia: A Final Warning: Enjoy It While You Can and The Revenge of Gaia: Why the Earth Is Fighting Back – and How We Can Still Save Humanity.  (Wikimedia: photo by  Bruno Comby)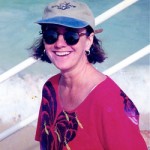 Margaret McFall-Ngai is considered an international leader and expert in the study of interactions between microbes and their animal hosts. One of the foremost life scientists encompassing the fields of immunology, symbiosis and marine biology, she is a professor of medical microbiology and immunology at the University of Wisconsin-Madison and an affiliate professor at the University of Hawaii.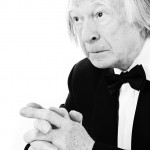 Denis Noble is Professor Emeritus of Cardiovascular Physiology and Director of Computational Biology at the University of Oxford. He is the President of the International Union of Physiological Sciences (IUPS). In 2006 he published The Music of Life (Oxford University Press), a popular book on Systems Biology that challenges many 'dogmas' of 20th century biology.  This book has now been translated into 7 other languages. He chaired the 2009 debate in Oxford, Homage to Darwin, featuring Lynn Margulis, Richard Dawkins, Martin Brasier and Steve Bell.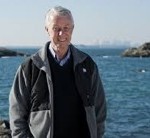 Sir. Richard J. Roberts is the Chief Scientific Officer at New England Biolabs.  He obtained a B.Sc. in Chemistry and a Ph.D. in Organic Chemistry at the University of Sheffield in England. His postdoctoral research was carried out in Professor J.L. Strominger's laboratory at Harvard, where he studied the tRNAs that are involved in the biosynthesis of bacterial cell walls. From 1972 to 1992, he worked at Cold Spring Harbor Laboratory, becoming Assistant Director for Research under Dr. J.D. Watson. He began work on the newly discovered Type II restriction enzymes in 1972 and in the next few years more than 100 such enzymes were discovered and characterized in his laboratory. In 1993 he won the Nobel Prize in Physiology or Medicine and in 2008 he was knighted.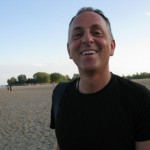 Dorion Sagan, son of Lynn Margulis and Carl Sagan, worked closely with Lynn Margulis as coauthor of many books including Microcosmos, What is Life? and Dazzle Gradually. What is Life? was called "A masterpiece of science writing" in Orion magazine, and included on a list of "Mind-Altering Masterpieces" by Utne Reader. His own works include Death and Sex – winner of the Bookbinder's Guide of New York 2009 award for best nonfiction hardcover – and Into the Cool, a sustained track on the thermodynamics of life. His most recent projects are Lynn Margulis: The Life and Legacy of a Scientific Rebel and Cosmic Apprentice: Dispatches from the Edges of Science.  His writings have appeared in The New York Times, The New York Times Book Review, The Skeptical Inquirer, Wired, Cabinet, Natural History, The Sciences, and other magazines.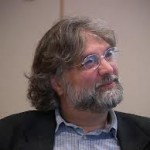 Jan Sapp is an historian of biology at York University in Toronto, Canada. His writings focus especially on evolutionary biology beyond the traditional neo-Darwinian framework, and emphasize the fundamental importance of symbiosis and horizontal gene transfer in heredity and evolution. He is author of many books including Beyond the Gene, Genesis the Evolution of Biology, and The New Foundations of Evolution: On the Tree of Life. Sapp earned his doctorat at the Institut d'histoire et de sociopolitique des sciences, at L'Université de Montréal. He has taught at the University of Melbourne and l'Université du Québec à Montréal and was Andrew Mellon Fellow at the Rockefeller University. He has been a professor at York University since 1992.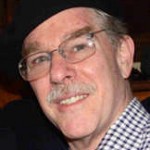 James A. Shapiro, author of the recent book Evolution: A View from the 21stCentury, is Professor of Microbiology a the University of Chicago. He has a BA in English Literature from Harvard (1964) and a PhD in Genetics from Cambridge (1968). He grew up in the same Chicago neighborhood as Lynn Margulis. As an American Cancer Society fellow in Jonathan Beckwith's laboratory at Harvard medical School, he and his colleagues used in vivo genetic manipulations to clone and purify the lac operon of E. coli, an accomplishment that received international attention. Since 1992, he has been writing about the importance of biologically regulated natural genetic engineering as a fundamental new concept in evolution science. He is editor of DNA Insertion Elements, Episomes and Plasmids (1977 with Bukhari and Adhya), Mobile Genetic Elements (1983), and Bacteria as Multicellular Organisms (1997 with Martin Dworkin).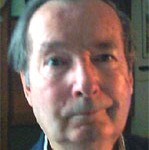 Don Williamson is a retired Reader in Marine Biology, University of Liverpool, UK. He founded the crustacean order Amphionidaceae and the larval transfer hypothesis that transforms ideas on the origins of larvae with far-reaching implications for evolution. His alma mater was King's College, Newcastle- upon-Tyne, UK, formerly part of the University of Durham but now a separate university. He is, therefore, PhD (Durham), DSc (Newcastle-upon-Tyne). Don Williamson died on January 29, 2016.  He actively communicated with filmmaker John Feldman during the production of Symbiotic Earth, reviewed the section of the film about hybridogenesis, and will be fondly remembered as a rigorous, open-minded, and ground breaking scientist.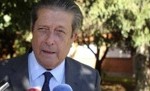 Federico Mayor Zaragoza is a Spanish scientist, scholar, politician, diplomat and poet. He served as Director-General of UNESCO from 1987 to 1999. He is founder and Chairman of the Foundation for a Culture of Peace as well as the Honorary Chairman of the Académie de la Paix. He was a professor in biochemistry at the Autonomous University of Madrid and co-founded the Severo Ochoa Molecular Biology Centre at the University. He is a member of the World Academy of Art and Science.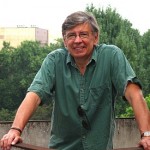 Douglas Zook is a professor of Science Education and Global Ecology at Boston University.  He teaches the graduate Symbiosis course there, a course that Lynn Margulis passed on to him more than 20 years ago.  He served as President of the International Symbiosis Society for ten years and is now a Vice-President.  He received his PhD in Biology, specializing in lichen symbiosis, from Clark University and conducted research on the origins of plastids at the University of Tuebingen, Germany.
Go to: Symbiotic Earth Trailer
Go to: Symbiotic Earth Filmmakers
Go to: Background information about Symbiotic Earth
Go to: Donate to Symbiotic Earth