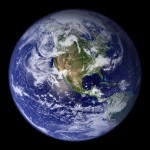 Hummingbird Films is committed to working with others to create high quality videos that examine and explain the shift from a fossil fuel burning economy to a renewable energy economy.  It is clear that soon (all too soon) we will have exhausted the natural (and non-renewable) resources of oil, coal, and natural gas.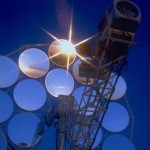 Renewable energy will never run out.  Renewal energy comes from the sun, directly, and indirectly through wind and the movement of water. But getting sufficient renewable energy to power the gluttonous industry and life-styles of the developed world is a challenge requiring more research, resources, and engineers than are currently available.  What can be done?
Let's start with education.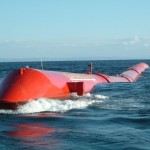 Hummingbird Films has worked with The Foundation for Ocean Renewables, The San Diego County Office of Education and other organizations to make educational videos that help others understand this complex arena.
Projects:
We have recently completed a film about the Stuyvesant Falls Hydroelectric plant called "The Little Plant that Could is Back."    We received a grant to make this film from The New York State Council on the Arts.  You can watch it here.
"The Renewable Energy Show"  (in production) Energy is in the news daily. We hear about the energy crisis, global warming, peak oil, alternative energy and renewable energy. We are asked to conserve energy and to buy efficient products. This lively and humorous video series is designed to help viewers sort this all out.  It consists of several videos, each 1 to 8 minutes in length, that cover the basics of renewable energy.   Some of the videos are satires (called ISA's or Internet Service Announcements), others, are "mini-documentaries" that explain one aspect of the tapestry.  The series lays the groundwork for a new energy age in engaging – inquisitive – ways. It helps viewers understand the energy crisis and the current energy infrastructure; it helps them understand the new ways of getting energy; it encourages them to think about their own energy use; and presents the host of new jobs and new opportunities.
"Energy and You: Renewable Resources and Innovative Solutions"(learn more) (2009) Developed and produced for San Diego County Office of Education this is an innovative high school curriculum about energy, particularly renewable energy. The unit consists of five videos by John Feldman and a teacher's guide by Rodger Bybee. The videos are: The Energy Crisis, Alternative Cars and Fuels, Renewable Energy, Energy Efficiency and Solutions.