Hummingbird Films has been delivering exceptional independent films for almost thirty years. Our early films were made and distributed in 35mm and 16mm film; most of them are now available on DVD.  New films are on DVD and online.  You can buy DVDs below or from amazon.com (in some cases).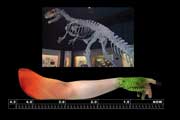 All living things are interdependent. This interdependence came about through 3.6 billion years of the evolution of life."EVO: Ten Questions Everyone Should Ask about Evolution" makes innovative use of DVD technology and an inquiry-based approach to explain basic concepts of biological evolution. EVO stresses that cooperation is as important in evolution as competition. The DVD engages viewers in evolution through the words of top evolutionary biologists, narration, stunning cinematography and animation. It consists of ten short films based on ten essential questions in evolution. The DVD is structured to incorporate group discussion into the learning process and challenges viewers to grapple with important scientific ideas. EVO awakens a lively interest in scientific inquiry.
Who The Hell Is Bobby Roos?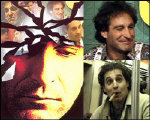 He is Robert De Niro, Robin Williams, Colombo, Marlon Brando, Roberto Benigni, Richard Dreyfuss, Al Pacino and John Travolta. Bobby Roos is of one of the world's greatest celebrity impressionists, whose descent into madness makes him forget who he really is… Winner of the coveted "New American Cinema Award".
The Thief of Love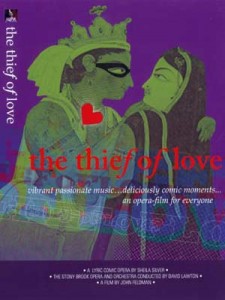 Filled with twists and turns, The Thief of Love is a contemporary love story set in ancient India. Vidya has vowed to marry any man who can defeat her in intellectual debate. Sundar is a wealthy game player who tries to win her through deceit and disguise. They both must conquer their pride and arrogance before true love can prevail.
Dead Funny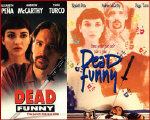 Viv and Reggie live in separate New York apartments and their relationship is based on sex and sick practical jokes. They used to think it was dead funny. Now Reggie's just dead, skewered to the kitchen table with a Samurai sword, and Viv's trying to remember what happened…
Alligator Eyes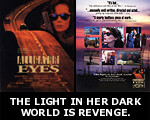 A sexy, humorous thriller about three old friends traveling together from New York City to North Carolina. On their way they pick up a mysterious, beautiful young woman who subtly redirects their journey and manipulates all three friends, using her tragic history to seduce the men…