For press inquiries about EVO please contact us at:
Hummingbird Films
P.O. Box 292, 93 Mallory Road
Spencertown, NY 12165
518-392-6843
susandavies(at)hummingbirdfilms.com
EVO Photos
Visit the EVO Photo Gallery for downloadable images
Creative Team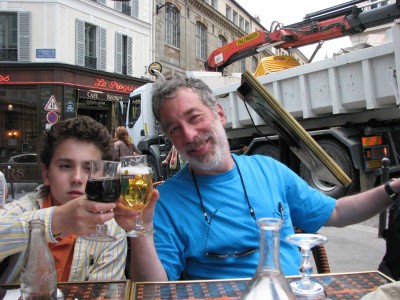 John Feldman (filmmaker) is a pioneering independent filmmaker whose work as a director of independent dramatic films and documentaries has earned him numerous awards including the New American Cinema Award from the Seattle International Film Festival. His feature films Alligator Eyes (1990), Dead Funny (1995), and Who the Hell is Bobby Roos? (2002) have enjoyed considerable international acclaim. He is highly regarded as a writer and director of short non-fiction films and has developed a reputation for his ability to explain complex ideas to a lay audience in a visually engaging way. He is currently focusing his efforts on educational films and revitalizing the use of film in the classroom. John has an MFA in filmmaking from Temple University and a BA in biology from the University of Chicago.  Download John Feldman's filmography.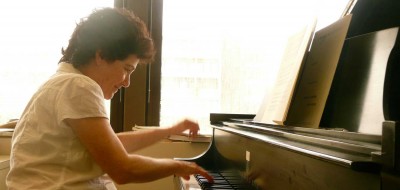 Sheila Silver (music) is an important and vital voice in American music today. She has written in a wide range of mediums: from solo instrumental works to large orchestral works; from opera to feature film scores. Silver has received numerous awards and fellowships and is Professor of Music at the State University of New York, Stony Brook. Her music is recorded on various labels. Sheila Silver and John Feldman are married and have collaborated on films and music for over twenty years.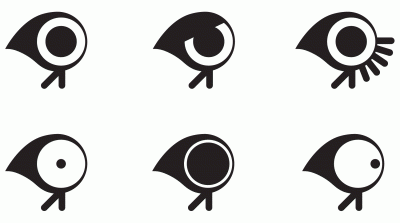 Guido Alvarez (graphic design) is a cutting-edge new media artist. He received a Fulbright Scholarship, a BFA in Graphic and Craft Design, an MFA in Design and Visual Communication and is finishing his Ph.D. in Media Art & Text from the Virginia Commonwealth University. He developed and animated original characters for the film including the EVO character itself.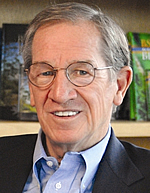 Rodger W. Bybee  (curriculum developer )  was chair of the PISA 2006 Science Expert Group.  He is a former executive director of the Biological Sciences Curriculum Study (BSCS) and of the Center for Science, Mathematics and Engineering Education at the National Academies of Science, Washington, DC.  His major areas of work have included scientific literacy, scientific inquiry, the design and development of school science curricula, and the role of policy in science education.  He received his Ph.D. from New York University and his B.A. and M.A. degrees from the University of Northern Colorado.  In 1989 he was recognized as one of the 100 outstanding alumni in the history of he University of Northern Colorado.  He has received numerous awards and honors.
EVO Background
The World Summit on Evolution was held June 9-12, 2005 in Ecuador's Galapagos archipelago, the islands that helped spark Darwin's revolutionary ideas that changed how we view life on Earth. The Universidad San Francisco de Quito (USFQ) hosted this conference to celebrate the opening of its Galapagos Academic Institute for the Arts and Sciences (GAIAS). The Summit brought together some of the world's preeminent evolutionary biologists and thinkers to discuss and debate current issues in evolutionary biology. The conference consisted of short presentations followed by questions, and an open discussion amongst the speakers and participants.

Filmmaker John Feldman was invited to lead a two-month production workshop of international college filmmaking students to document this event. Over the course of the following five years, Mr. Feldman made EVO. The scientists who were interviewed for the film all attended the Summit, although some of the interviews were shot after the Summit. Wildlife footage for the film was shot by Mr. Feldman in the Galápagos and, mostly, in his home state of New York.
Director's Statement
When I traveled to the Galápagos Islands in 2005 to lead a workshop filming the World Summit on Evolution, little did I know that I would spend the next five years studying evolution and the ways that film can assist in teaching science. My partners and mentors in this journey have been the incredibly insightful and expressive scientists we interviewed at the Summit as well as other generous and experienced members of the scientific community, science teachers, educators, and students.
I take the charge of educating through film seriously.  This film is based on respect for science and for the way that science matters in providing us with a way to respond intelligently, effectively and ethically to our responsibilities as citizens of the Earth.
Every day's breaking news brings more evidence that we cannot afford to be ignorant about evolution. The study of evolution encourages a deep awareness of the interdependence of all organisms and an appreciation for environmental dynamics through time.  It deepens our understanding of the environment and ecology and encourages an unsentimental respect for the natural world.
In making EVO I have returned to my first love: nature filmmaking.  I made my first film A Sense of Existence (1967) when I was 13, my goal then, as it is now, was to share my fascination and reverence for the natural world.  It is my hope that people will find ways to use EVO as a tool for learning about evolution and for further investigations into life in their own back yards.
Press Kit
Download the press kit here in PDF or Word Document format.
Reviews
To read Daniel Glass' review of EVO in EvoS Journal: download review
To read the review in Video Librarian: read review